While it is obvious judging from the name that rainscreen cladding's main use is to protect the exterior of a structure from damaging weather and to allow for a well-designed path of clearance for any rain water, there are some reasons why you should trump for it over other alternatives.
Rainscreen cladding from market leaders like our team at Danpal have more advanced functions integrated into the design which adds another layer of benefits for the end user.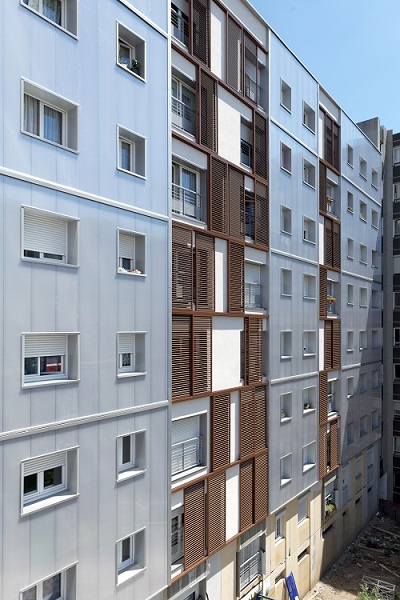 If you did not use rainscreen cladding on the exterior of a building, those materials that are porous and have been used in the construction process will be exposed to the negative weather conditions which will greatly accelerate the deterioration process of the structure.
At Danpal, our system also allow for the easy removal of one or more sheets so they can be replaced if any issue occurs, rather than having to strip the entire structure as you may have to do with other materials.
Rainscreen cladding also is very effective at providing strong levels of thermal insulation for the structure while still being cost efficient. You also do not have to sacrifice a lot of valuable floor space in order to have this form of insulation, which is a major negative when you look at alternative options.
These cladding systems are very appealing visually and they give the architect a huge scope for innovation and creativity, as you can be very flexible in the approach taken. The finishes used can be changed and the shapes of the panelling twisted and altered to fit the vision of the chief designer.
With environmental conditions becoming more and more extreme, they have been a large area of focus when it comes to the construction industry. This is why sustainability of wall cladding is vital. While rainscreen cladding helps improve the thermal insulation ad decrease energy costs as a result, rainscreen cladding can also help the sustainability of a structure as it reduces materials wasted and used.
No matter what your budget constraints may be or challenges that you may face with your project, with the flexibility of our rainscreen cladding system at Danpal, no obstacle is too large to overcome. Our team can work closely with you to make your vision to come into reality by providing you with a world class service and top quality products that have been tried and tested on the biggest of stages